Labour has refused to bow to calls to suspend an MP who told campaigners protesting against LGBT teaching at a primary school: "You're right".
Roger Godsiff, MP for Birmingham's Hall Green constituency, also told protesters outside Anderton Park Primary School they had a "just cause" as he criticised the headteacher in a video that has circulated online.
Shadow education secretary Angela Rayner said she has reported the "discriminatory and irresponsible" comments to chief whip Nick Brown, while the Labour LGBT group called for Mr Godsiff to have the party's whip removed.
Mr Godsiff will be "reminded of his responsibilities as an MP" by Mr Brown, a Labour spokesperson said.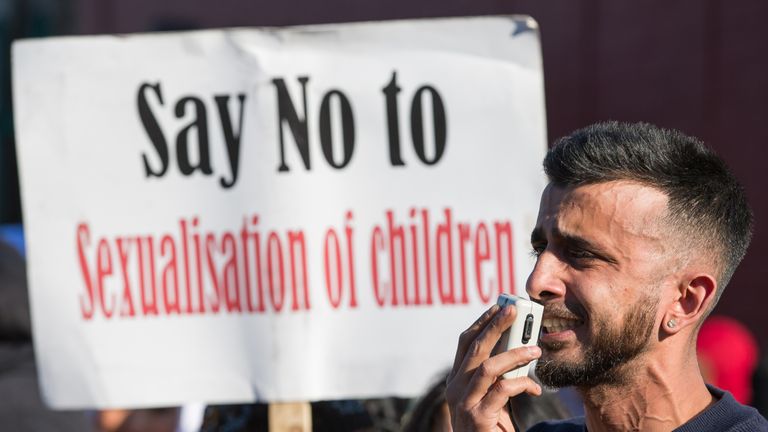 They added: "The Labour Party has long supported and campaigned for LGBT inclusive education in schools.
"There is not only a moral imperative, but there is also a legal requirement and schools must comply with the Equalities Act.
"There is no justifiable reason to stop the teaching of these issues."
But Labour did not reply when asked whether Mr Godsiff would face any further action.
Protesters say the lessons at the Muslim-majority Sparkhill school are intolerant of Islamic beliefs and are "indoctrinating" children by teaching them about same-sex relationships and gender identity.
1,562 total views, 3 views today