The pair move ahead of American former world number one Budge Patty for most fourth-round appearances in Paris.
Federer, a French Open champion in 2009, also became the oldest person to reach this stage of a Grand Slam since Jimmy Connors at the US Open in 1991.
The 37-year-old beat Norway's Casper Ruud 6-3 6-1 7-6 (10-8) and is the first to play 400 Grand Slam matches.
The third seed, who is playing in his first French Open since 2015, will face Argentina's Leonardo Mayer in the fourth round.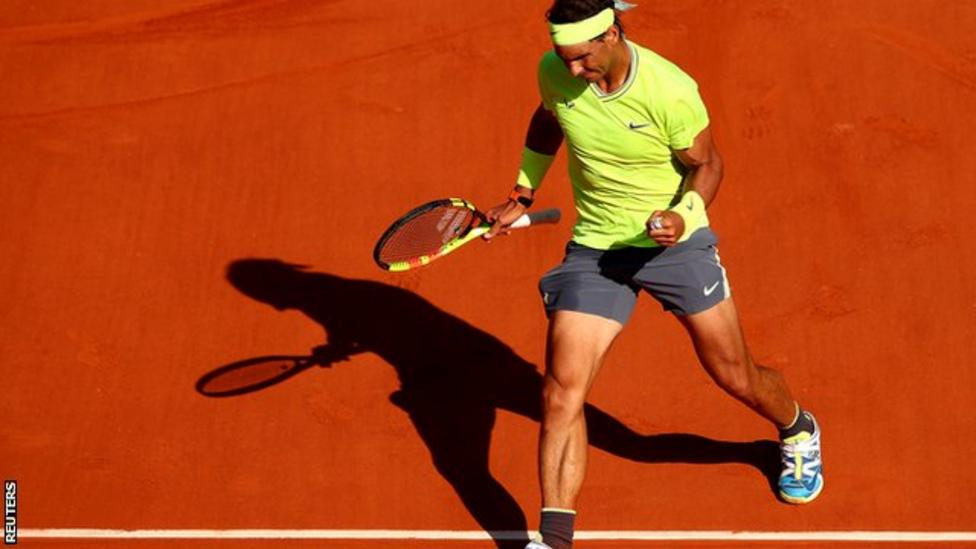 Reflecting on his return to Roland Garros, Federer said: "I feel that my 20 years on the tour went too fast. When I started on the tour, Ruud was hardly born.
"I guess it's mainly due to the fact that I didn't come here for many years. A few months ago, I didn't know what to expect with anything. Now I know where my level's at. I still don't know exactly where my absolute best is, but I feel like it could be there."
Nadal, who recorded a 6-1 6-3 4-6 6-3 victory over Belgian 27th seed David Goffin on Philippe Chatrier, will play Argentina's Juan Ignacio Londero.
"The first set-and-a-half was really fantastic, incredible. It's difficult to play so well. I did everything perfectly. Serving. Almost all the time I was attacking," said the defending champion.
"I was controlling the direction, the height of the ball, the width, the length of the ball. I was moving into the ball, and my opponent could not find any place to be."
58 total views, 3 views today