Wakiso Giants FC shot-stoppers Derrick Emukule and Richard Anyama Ken have joined the world in urging everyone to stay safe amid Coronavirus threat.
 The Covid19 pandemic has brought the whole world into panic after claiming thousands of lives in just a short period of time.
The Purple Sharks custodians, therefore, took to social media to show the world and in particular Purple Sharks fans how to stay safe in this testing moment.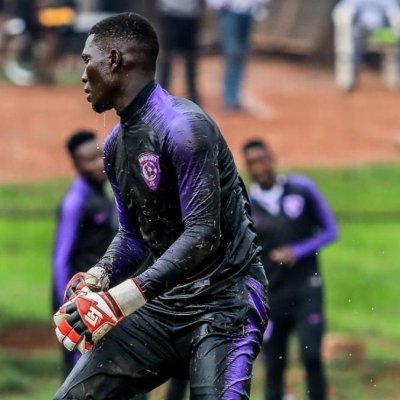 "Dear Friends, we are going through difficult time and it's time to be responsible with our health and care about each other as well," Derrick Emukule was quoted by the club's official website before adding.
ALSO, SEE
Jonathan McKinstry – We are disappointed by CHAN 2020's postponement

Joackim Ojera – It's my pleasure to be part of Uganda Cranes squad

Tooro United, Kisekka part ways due to poor results

URA FC terminates all activities due to Coronavirus
"We should follow the guidelines issued by the World Health Organisation and the Ministry of Health and stay at home for the wellbeing of all of us," he added.
It should be noted that the Federation of Uganda Football Associations (FUFA) suspended all soccer-related activities as the country aims to stop the spread of the pandemic.
"My people, my teammates, my bosses, my friends, my fans, my fellow Ugandans, my fellow Africans, my Europeans, my Asians, Covid-19 is real."
"Let's follow the health guidelines and pray, we can stop spreading and let's keep home," Anyama noted.
Who is Derrick Emukule?
Derrick Emukule joined Wakiso Giants from Ndejje University in June 2019 on a three-year-deal.
The 23-year-old custodian was one of the best players during Ndejje University's failed struggle to stay afloat last season.
Who is Richard Anyama?
Anyama also joined Wakiso Giants in June 2019 from Onduparaka FC after the expiry of his contract at the West-Nile side.
He had joined from the now defunt 'The Saints FC' at the start of 2016-17 campaign before failed to secure a starting spot at the club.
3,129 total views, 4 views today