Former SC Villa forward Charles Lwanga was all happy after completing his dream move to KCCA FC.
The youngster completed his move to the Lugogo based club which saw him put a pen to paper to a four-year contract which will run until July 2024.
"I am so excited to work with the players at the club. They are top quality players so I expect the competition levels to be up," Lwanga said during his official unveiling on Monday June 15th.
Charles Lwanga praise Mike Mutebi
Charles Lwanga went on to heap praise to KCCA FC manager Mike Mutebi whom he believe that will help him develop to another level.
"I feel so honored to be at KCCA FC. I have always loved to work with Mike Mutebi because of his belief in young players."
"He is one that loves to give young players a chance and I have hope that I will develop further while here."
"I had a chat with the manager before signing and we spoke about where he wants to deploy me as a player."

"I am ready to adapt to the new environment and I am hopeful I can achieve a lot of success with this club."
Charles Lwanga eager to make history at KCCA FC
Charles Lwanga also said that he can't wait to write his name into KCCA FC's book of records.
According to him, he will do whatever it takes so that he becomes one of KCCA FC's darlings and legends.
"I have read about the club's history and it is very rich. I want to add onto what the club already has and make the fans and my family happy," he noted.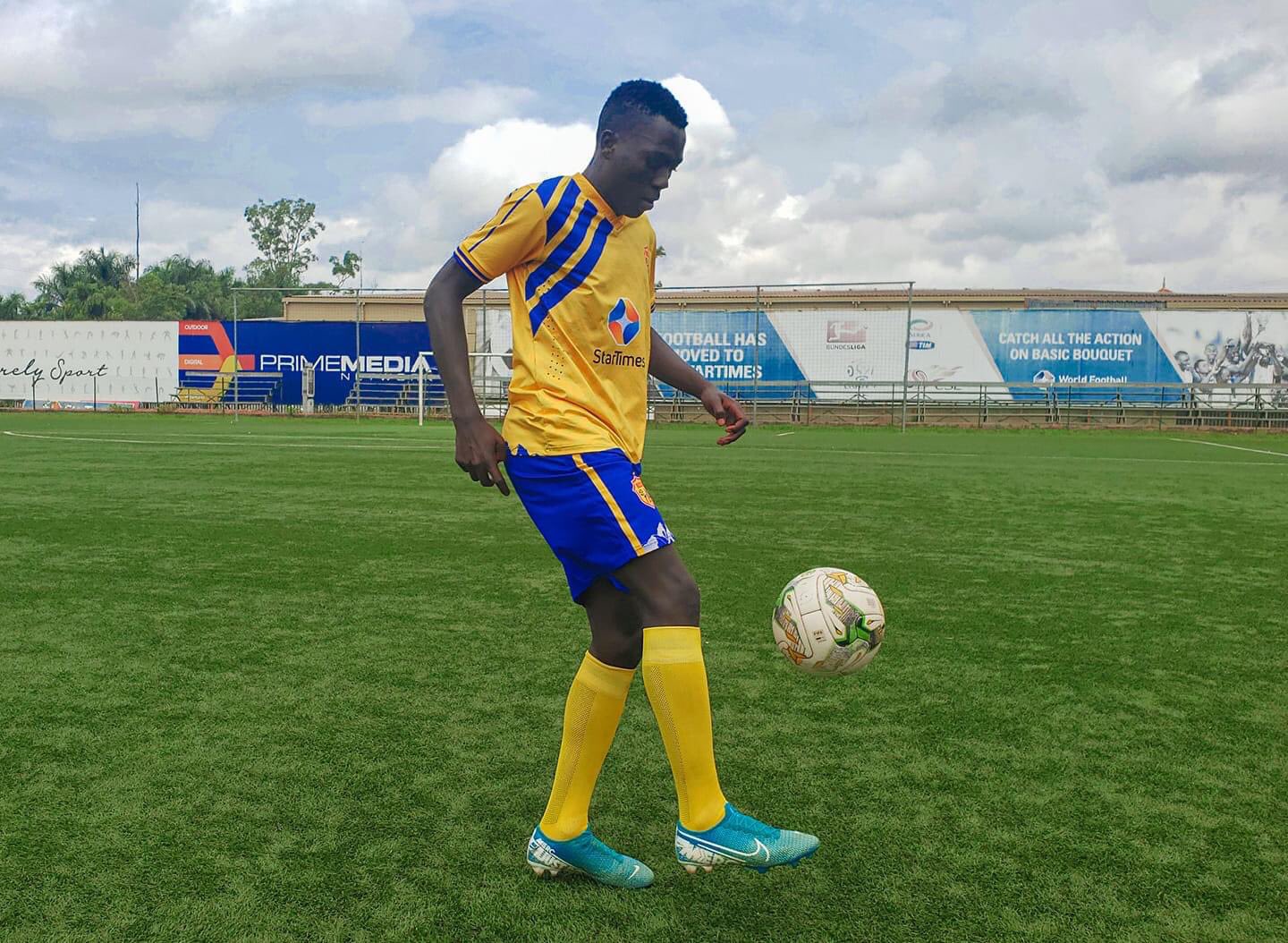 Charles Lwanga joined from SC Villa player and scored 33 goals plus 21 assists in 35 games for their Junior team.
At senior level, he scored three goals and recorded three assists in 19 games he played for the Jogoos.