It is exactly 14 days to the start of the AFCON 2019 finals in Egypt and 15 days to Uganda's first game at the finals against D.R. Congo that is scheduled for the 22ndof June at the Cairo international stadium.
As the millions of Ugandans who will be watching and supporting their team counts down to the finals, for one of the players in camp Abdul Lumala, the idea of him donning a national jersey at the biggest stage of world football is yet to sink in.
Lumala shares that he doesn't have much experience in Ugandan football having played all his senior life in Sweden.
Currently, on loan to Syrianska FC from Kalma FF in the Allsvenskan, (the Swedish top flight), Lumala admitted that it was a surprise when he was summoned for national team duty by the Cranes boss Sebastien Desabre.
"My history of Ugandan football isn't long. Just like I am, many Ugandans are surprised by my call up but this is a great opportunity and honor for me to help my country in a major tournament," said the bearded forward.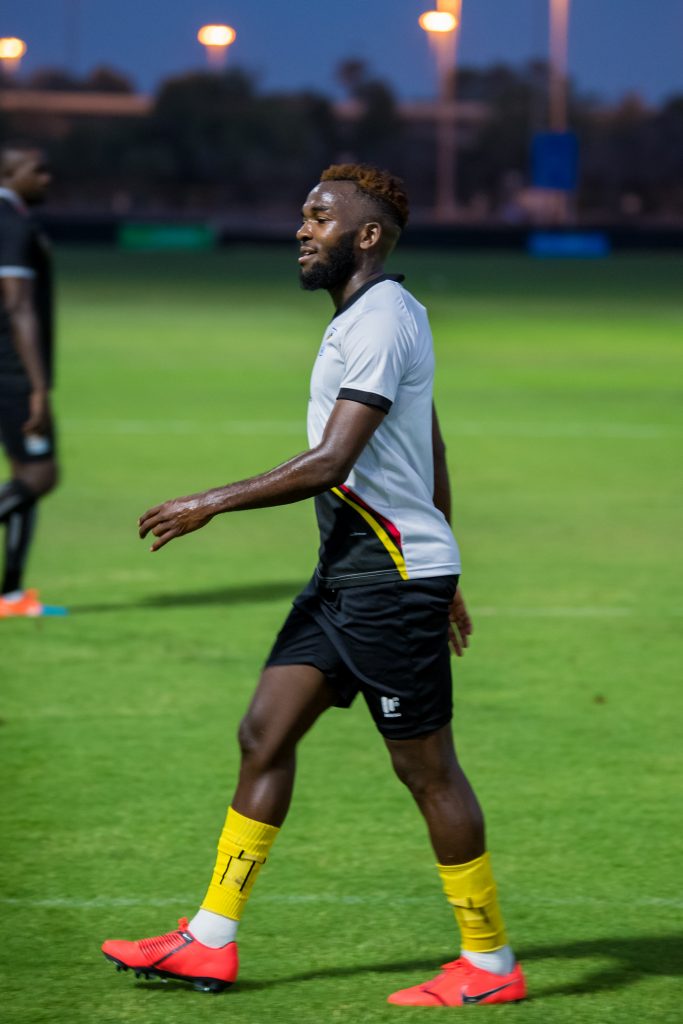 Lumala is however not yet guaranteed a place in Egypt. The coach has to drop five and trim the squad to 23 players who will be submitted to CAF next week.
With Uganda inarguably, one of the most tricky groups that have hosts Egypt, D. R.Congo and Zimbabwe, many Ugandans have reservations about the team's ability to navigate out of group A.
Straight from winning the UEFA Champions League with Liverpool, Egyptian forward Mohamed Salah is an obvious threat, but the confident Lumala says, club football is different from national team football and thus there isn't cause for alarm.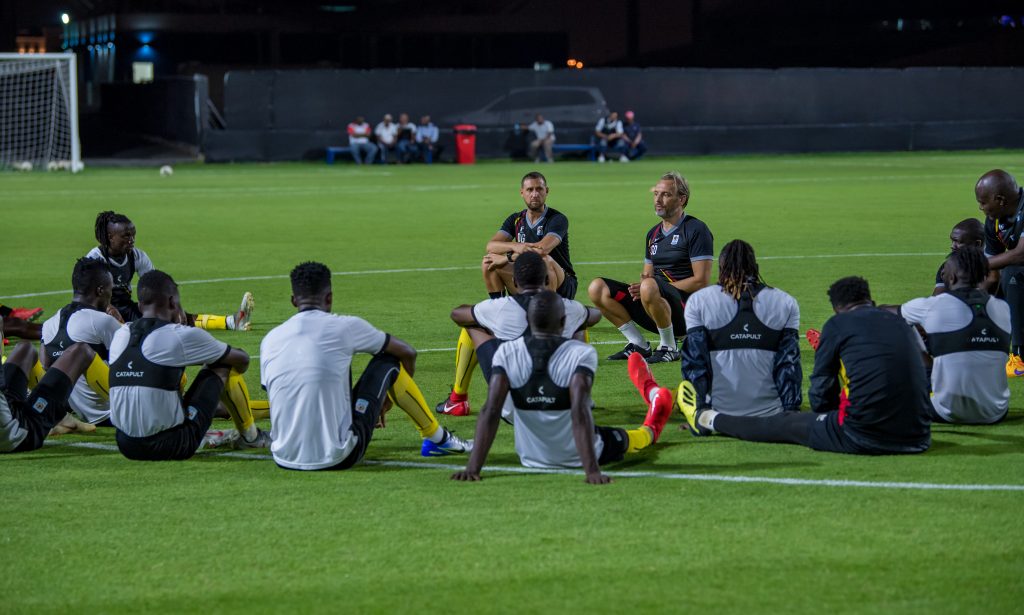 "Mohamed Salah is an exceptional player and he is one of the best in the world, but club football is different from national team football because he will be playing with players he is not used to. Players he doesn't play with week in and week out. That makes it different for him because with club football you are always used to playing with your teammates ", he says.
He adds that they will respect every team in the tournament but they have the belief that they can match any opposition.
"We shall respect Muhammad Salah but we aren't under any pressure. We are focusing on the game plan as the coach Sebastien Desabre tells us and we are focused on working together as a team. As players we just have to be relaxed, work hard and be humble everything is possible. Egypt has the pressure on them. We are now focusing on winning our first opening game against DR Congo on the 22 of this month ".
Uganda will have two trial games before they travel to Egypt for the tournament, the first a closed door one against Turkmenistan that will be played at the New York University in Abu Dhabi on the 9th of June and the other open to the public against Ivory Coast on the 15th of June at a yet to be communicated venue.
The head coach Sebastien Desabre will name the final 23 man Squad in the last 10 days before the team travels to Egypt.
125 total views, 4 views today